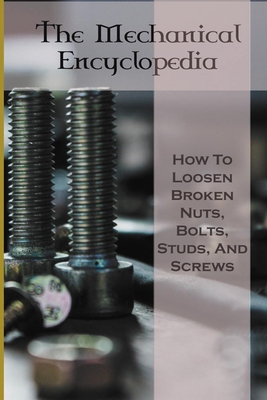 $11.49
Email or call for price.
Description
---
Items such as bolts, screws, ... used in pipes, hoses, machines, etc. are rusted, damaged and we need to remove them. This is very normal because they have been affected by many different sources, causing the failure. And knowing how to fix them is also the knowledge that everyone should know in case something goes wrong. And this book is a detailed guide to doing just that.
You should remember: The common knowledge solutions for rusty fasteners are often not solutions at all, but impatient shortcuts. Shortcuts with a higher chance of failure than a more restrained approach. Use a longer lever, grind it off, or heat it up. All involve brute force and heat.
In this book you will find:
the common knowledge of fixing things
the ten-step process
terminology
how fasteners work
how things seize
how things loosen
and much more
Buy the book now.
The Mechanical Encyclopedia: How To Loosen Broken Nuts, Bolts, Studs, And Screws: Nut And Bolt Spinning Together (Paperback)