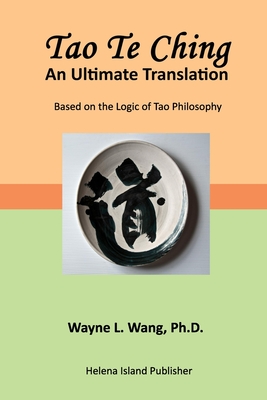 $14.38

Usually Available/Ships in 5-7 Business Days
This book is non-returnable.
Other Books in Series
This is book number 4 in the Searching for Tao series.
Description
---
Dr. Wayne L. Wang discovered the 1800-year old errors in the traditional Taoism that has distorted the Tao Te Ching ever since. This book shows that it can be eliminated.This book shows a consistent Tao Te Ching interpretationsto reflect on the logic of Lao-tzu, which is clear for the first the time in 2500 years. We have added introductory summary in each Chapter so that the verses can be consistently relatedto the philosophical principle of Tao. We discuss the basic logicstructure in Part I. This logic is consistent with the ancient Greek and the Western thinking. This book represents a restoration of the philosophy of Lao-tzu. We can avoid the fuzziness of popular interpretations whichare due to an errors made about 1800 years ago by the Pro-Wu group (貴無論). In Part II, we have verse-by-verse translation and a summary of each chapter to reflects the relation to the logic structure of Lao-tzu philosophy. This is the ultimate interpretations of the Tao Te Ching.Many of Lao-tzu's words are puzzling to our minds. This is because we are used to think in terms of objects and have to construct the actualities with logic.
Tao Te Ching: An Ultimate Translation (Paperback)