Authoring While Black: Assorted Musings from a Black Gen Xer (Paperback)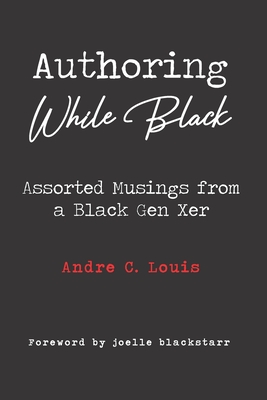 $17.25

Usually Available/Ships in 5-7 Business Days
This book is non-returnable.
Description
---
There are roughly 2,458 reasons why being black in America is one of the greatest, toughest, most unique experiences imaginable. This book peers into the mind of an average African-American Gen Xer and presents his satirical take on a variety of contemporary issues; issues which collectively shape his racial identity. At best, this book will humorously expose the complexity of stereotypical blackness. At worst, it will offend people enough for them to call the police. At this point, anything goes.