The Jewish Cuisine: Jewish Recipes From Around The World: The Jewish Cookbook Recipes (Paperback)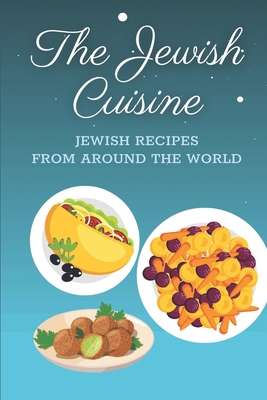 $10.34
Special Order - Subject to availability, call or email to order
Description
---
What makes Jewish cooking unique is the ancient dietary laws that govern the selection, preparation, and consumption of observant Jews. Food plays a major part in rituals past and present, binding family and community.
As a Jew, whatever your way of preparing food, mealtime is usually considered sacred. The sharing of food is an important part of the day and a critical part of any Holiday. Food is a part of the Jewish culture and a tangible connection to history. And any meal, even sushi or Mexican, can be made kosher.
The recipes in this Jewish Cookbook adhere to the general Jewish rules. When a recipe calls for the combination of meat and dairy, we provide a non-dairy alternative. Whether you buy strictly kosher or not kosher at all is up to you.