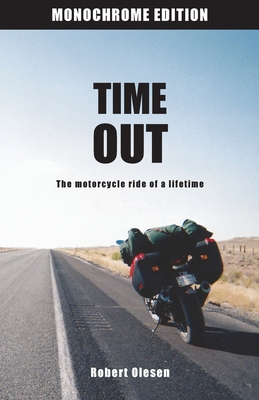 $16.75
Usually Available/Ships in 5-7 Business Days
This book is non-returnable.
Description
---
Traveling coast to coast across the USA is the dream journey for many. Although this can be done in the comfort of a car, combining the love for Harley Davidson with touring across the United States both ways has always been on the bucket list. After fifteen years, a once in a lifetime opportunity arose and the author went for it.
Trying to plan ahead was easier said than done, but being able to share the experience you will find that the dream is closer than you might think. Researching beforehand, the author has tried to include all the practical information collected, including buying a motorcycle and registering a motorcycle in the USA as a foreigner.. Reading this book will also provide you with an insight into the motorcycle lifestyle. Although you might not be interested in motorcycles, a large portion of the information is useful if you want to cross the USA on a motorcycle, in a car or an RV.
The influence and impact of american popular culture can't be ignored and this book is a testament to that. Meeting the Americans, this trip has been a huge life event. Riding motorcycles also offers the opportunity to ponder on some deeper thoughts about life in general.
Partially inspired by the classic Robert Pirsig book, Zen and the art of motorcycle maintenance, this is a different concept and more directly linked to the pratical and historical aspects. If you're interested in traveling the USA coast to coast, motorcycle culture and thought provoking world views, this book is for you.
- Paperback w. black and white photos.
This title is also available in a color paperback (ISBN 978-8797184905) and color hardcover version (ISBN 978-8797184912).
Time Out - Monochrome Edition: The motorcycle ride of a lifetime (Paperback)