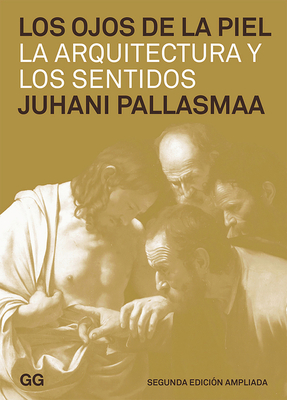 Description
---
Originally published in English in 1996, Eyes of the Skin has become a classic of architectural theory. The essay was born of Juhanin Pallasmaa's concern about the rising dominance of the sense of sight in architecture, a phenomenon that has silenced other sensorial qualities and narrowed our concepts and experiences of constructed space. In addition to a prologue by architect Steven Holl, this second Spanish edition includes an epilogue by Peter MacKeith about Pallasmaa. Halfway between a biography and a theoretical introduction to the architect's thought, MacKeith contextualizes the author's critical trajectory within the framework of Scandinavian and European thought and emphasizes the profound sensitivity and knowledge that underlie his approach to architecture.
 
Publicado originariamente en inglés en 1996, Los ojos de la piel se ha convertido en un clásico de la teoría de la arquitectura. El ensayo nace de la preocupación de Juhani Pallasmaa por el creciente predominio del sentido de la vista en la reflexión en torno a la arquitectura, un fenómeno que ha silenciado el papel de las otras cualidades sensoriales y ha empobrecido nuestra concepción y experiencia del espacio construido. Además del prólogo del arquitecto Steven Holl, esta segunda edición en castellano incorpora un epílogo de Peter MacKeith acerca de la figura de Pallasmaa. A medio camino entre retrato biográfico e introducción teórica al pensamiento del arquitecto finlandés, MacKeith contextualiza la trayectoria crítica del autor en el marco del pensamiento nórdico y europeo, y resalta la profunda sensibilidad y conocimiento de su aproximación a la arquitectura.
​
About the Author
---
Juhani Pallasmaa is a Finnish architect. He is a former professor of architecture at the Helsinki University of Technology and the former director of the Museum of Finnish Architecture. His books include The Embodied Image, The Architecture of Image, and The Eyes of the Skin, which has become required reading in many architecture schools throughout the world.
Los ojos de la piel: La arquitectura y los sentidos (Hardcover)