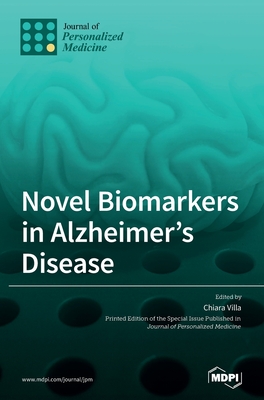 $98.00

Usually Available/Ships in 5-7 Business Days
This book is non-returnable.
Description
---
Alzheimer's disease (AD) represents the most common form of dementia in the elderly population worldwide. AD is characterized by progressive neurodegeneration that leads to a gradual deterioration of memory and other cognitive functions. Given the global prevalence and impact of AD, there is a critical need to establish biomarkers that can be used to detect AD in individuals before the onset of clinical signs and provide mitigating therapeutics. The aim of this Special Issue is to discuss the current knowledge as well as future perspectives on the role of biomarkers in the screening, diagnosis, treatment and follow-up of AD.
Novel Biomarkers in Alzheimer's Disease (Hardcover)