How to Be Heard (MP3 CD)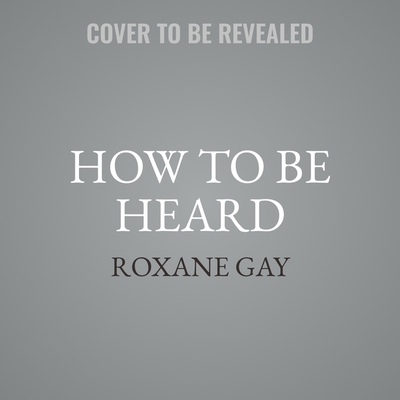 Description
---
Roxane Gay, the prominent novelist, New York Times bestselling author of Hunger and Bad Feminist, cultural critic, and columnist provides practical guidance for everyone who wants to use their voice to write powerful work to share with the world.
All writing advice is terrible, Roxane Gay states early in How to Be Heard. And still, with her latest book, she steps forward with practical writing advice for aspiring and established writers alike. Roxane is often asked questions that can be boiled down to, Will you please read my work and tell me if I have the talent to pursue writing? What these hopeful wordsmiths all seek is encouragement and validation in a culture that is eager to reject creativity and those who pursue it, especially artists from underrepresented communities. These fans are desperate for someone to say, Yes, you are good enough. They are looking for permission to use their voice.
In this invaluable guide, Gay provides realistic, frank, and humorous advice for inexperienced writers and those who aspire to the writing life, giving readers the confidence and practical tools they need to find their voice, use it, and be heard. In short chapters, Gay covers topics like How to write a short story, How to write sex, How to revise your writing, How to handle criticism, and How to write about the world we live in, with irreverence, warmth, and practicality. She also writes, about the business of writing, a topic all too often neglected in writing instruction.
How to Be Heard will give writers the tools, guidance, and inspiration that will ultimately add their work to the rich tapestry of American and world culture--widening readers' perspectives and deepening their understanding of how to be heard.