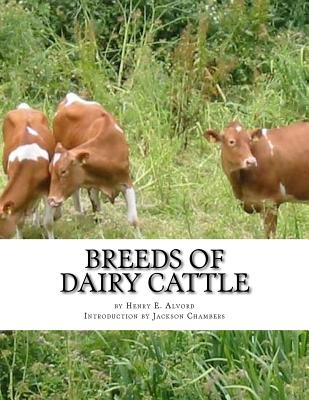 $10.34

Usually Available/Ships in 5-7 Business Days
This book is non-returnable.
Description
---
This special re-print edition of Alvord's "Breeds of Dairy Cattle" is considered one of the most important short works ever published on dairy cattle in America. First published in 1899, this important work on dairy cattle, has not seen the light of day since its early publication. Included in this short primer are details on cattle breeds that are best suited for use as dairy cattle, including Ayrshires, Brown Swiss, Devons, Dutch Belted, Guernseys, Holsteins, Jerseys, Polled Durhams, Red Polls and Shorthorns. Note: This edition is a perfect facsimile of the original edition and is not set in a modern typeface. As a result, some type characters and images might suffer from slight imperfections or minor shadows in the page background.
Breeds of Dairy Cattle (Paperback)