The Gourmet Cookbook for Astrology Lovers (Paperback)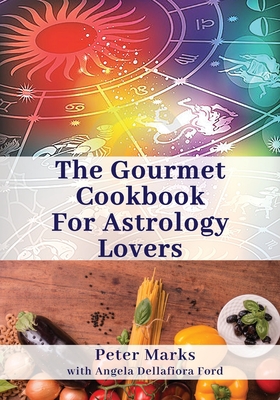 $24.95

Usually Available/Ships in 5-7 Business Days
Description
---
The recipes in The Gourmet Cookbook For Astrology Lovers are tailored for each astrological sign.
People born under the 12 different signs of the zodiac have their preferred tastes when it comes to food because they are inherently born with various physical, emotional, and mental makeups. Each sign is one of four elements (fire, earth, air, water) and each sign is either mutable, cardinal, or fixed. No two signs are the same. For example, people born under the sign of Taurus are considered the gourmet eaters of the zodiac. They have sensitive taste buds and love to taste the different flavors and texture of all kinds of food. Libras love sweets because of their rich natures. A Sagittarius will try different exotic dishes because of his or her daring and adventurous nature. Did you know that some of the world's well-known chefs are born under the sign of Cancer?
The Gourmet Cookbook For Astrology Lovers is truly a heavenly cookbook with recipes according to the "stars."
"Peter Marks is a psychic, medium, astrologer, and spirit guide. He is filled with love and light and
has spiritual gifts that guide many people throughout their life encounters. One of his gifts is not greater than the other, 'all serve a purpose.' Peter's gifts provide a deep understanding of people's innate
traits, and he masters the art of discernment when communicating with spirit. I like how this book is written because one feels more like having a conversation with a friend than being taught."
- Lynn Van Praagh Gratton, International Medium and Intuitive
"Peter Marks's gifts as an astrologer and psychic are undeniable. On top of his incredibly accurate insights, he brings a warmth and kindness to all aspects of his work. I'm excited about Peter's creative new cookbook where he's sharing recipes that correspond with astrological signs. This "Leo" is looking forward to adding The Gourmet Cookbook For Astrology Lovers to my cookbook collection "
- Mary O'Donohue, #1 Bestselling Author, When You Say "Thank You," Mean It
"Peter Marks is the best in the business...his cookbook is bound to be
a real treat, in every sense of the word. I highly recommend it."
- Markos Papadatos, Powerjournalist
"Peter Marks is one of the most-gifted psychics and astrologers in the world Now, he extends his divine talents into culinary arts, with recipes that align with each astrological sign. The recipes are delightful, easy-to-follow, and absolutely delicious "
- Stefan Rybak, award-winning broadcaster & author of the
Amazon Top 10 bestselling book, The Shadow On My Heart