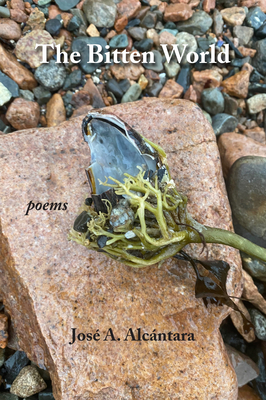 $17.00

On Our Shelves Now
This book is non-returnable.
Description
---
I love the clarity and directness of these poems, the precision of both vision and language here, where perception and imagination are inseparable, where a deep intelligence and cutting wit are met always, and always unexpectedly, by magic. Jos Alc ntara pays deep attention to the 'ordinary, ' to the physical, especially to the natural world, which attention is the truest love. And while each poem is a true lyric, a whole song in itself, the cumulative effect is greater, a quiet symphony of the senses and the spirit.--Cecilia Woloch
With a mathematician's passion for accuracy, Jos Alc ntara meditates on the difficult equations of our deepest concerns. The balance between love and indifference, faith and cynicism, self and other are revealed in images which range from the commonplace to the absurd. In one poem, Virgil leads the poet to the banks of a burning river where he finds Emmett Till's eyeball. In another, the little potbelly and tiny bald head of an American general cannot be reconciled with the large horrors he inflicted in Iraq. In these poems, we follow the poet out of the circle of light and into the blood of our final becoming: 'To love the world is to be a small fish / swallowing a large one.'--Michael Simms
Jos Alc ntara is a powerhouse of imagination and expression. The poet finds the absolute shining, spinning heart of every moment and reveals the wonder, truth, and humor within. In 'Book Review, ' an afternoon reading on the porch with a puppy chewing on a pig's ear becomes a vivid celebration of meaning. In 'Straw Man, ' the narrator takes a familiar fallacy and sprints at the speed of sound into a wildly wicked disquisition on the proper gifts to such a scarecrow for birthday and Christmas presents. Alc ntara never misses an opportunity to be funny or profound and usually melds both in every word, image, and line. After every poem, I find myself looking skyward just to savor the light.--Eric Paul Shaffer
Poetry.
The Bitten World (Paperback)