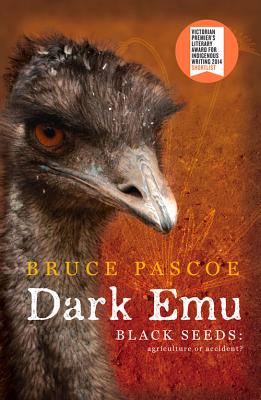 $33.74
Email or call for price.
Description
---
Dark Emu puts forward an argument for a reconsideration of the hunter-gatherer tag for pre-colonial Aboriginal Australians. The evidence insists that Aboriginal people right across the continent were using domesticated plants, sowing, harvesting, irrigating and storing – behaviors inconsistent with the hunter-gatherer tag. Gerritsen and Gammage in their latest books support this premise but Pascoe takes this further and challenges the hunter-gatherer tag as a convenient lie. Almost all the evidence comes from the records and diaries of the Australian explorers, impeccable sources.
About the Author
---
Bruce Pascoe is a Bunurong man born in the Melbourne suburb of Richmond. He is a member of the Wathaurong Aboriginal Co-operative of southern Victoria and has been the director of the Australian Studies Project for the Commonwealth Schools Commission. Bruce has had a varied career as a teacher, farmer, fisherman, barman, fencing contractor, lecturer, Aboriginal language researcher, archaeological site worker and editor. Books include the short story collections Night Animals and Nightjar; the novels Fox, Ruby Eyed Coucal, Ribcage, Shark, Earth, and Ocean; historical works Cape Otway: Coast of secrets and Convincing Ground; the childrens' book Foxies in a Firehose and the young adult fiction Fog a Dox, which won the Prime Ministers Literary Award for YA Fiction, 2013.
Dark Emu: Black Seeds: Agriculture or Accident? (Paperback)