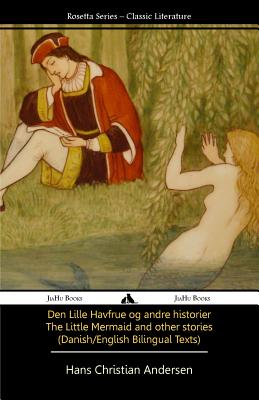 $13.80

Usually Available/Ships in 5-7 Business Days
This book is non-returnable.
Description
---
H. C. Andersen's stories- called eventyr, or "fairy -tales"- express themes that transcend age and nationality. They have been translated into more than 125 languages and have become culturally embedded in the West's collective consciousness. They remain readily accessible to children, but presenting lessons of virtue and resilience in the face of adversity for mature readers as well. They have inspired motion pictures, plays, ballets, and animated films.Here a selection of Andersen's original Danish tales are presented side-by-side with their English translations. The stories are: The Little Mermaid, The Snow Queen, Thumbelina, The Ugly Duckling, The Nightingale, The Emperor's New Clothes, The Little Matchstick Girl, and The Steadfast Tin Soldier.
The Little Mermaid and Other Stories (Danish/English Texts) (Paperback)