How to Write a Theology Essay (Latimer Briefings) (Paperback)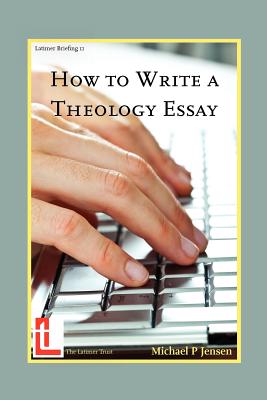 $7.99

Usually Available/Ships in 5-7 Business Days
This book is non-returnable.
Description
---
So, you've signed up for your theological studies; you've weathered the storm of those early weeks of language study; you've coped with your early forays into biblical exegesis; and you've been given a sketch of the history of the early church. There's been some spiritual highs and some frustrating lows. You can see perhaps just the beginnings of the benefits of the process of theological education creeping into your ministry - such precious minutes of it as you can grab, anyway. But sensing a deadline looming, you go to the relevant webpage on your seminary website and discover that a strange beast is lying in wait for you: the theology essay. How do you write a theology essay? The aim of this book is to tell you how. With humour and insight, Michael Jensen, who has taught theology for a number of years in the UK and Australia, explains not only what makes for a good theology essay but what makes for good theology. If you want to make the most of your theological education, then this book is for you. Michael Jensen (D. Phil, Oxon) teaches at Sydney's Moore Theological College and longs for his students to have a deep understanding of the knowledge of God. His previous books include Martyrdom and Identity: The Self on Trial (T&T Clark, 2010). He is married to Catherine and they have four children.