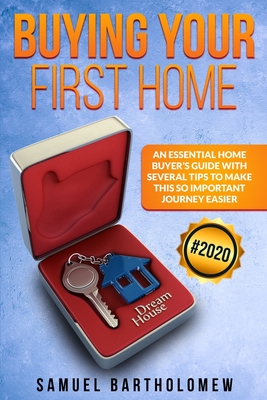 $18.95
Usually Available/Ships in 5-7 Business Days
Description
---
This Book has been Released on #2020 and it has all recently info updated - Audiobook available
Be Aware: 9/10 of our customers are 100% satisfied
An essential Home Buyer's guide with several tips and suggestions to allow you to buy your first house
Buying a home can be challenging for a first-timer. After all, there are so many steps, tasks, and requirements, and you may be anxious about making an expensive mistake. But first-time homebuyers actually enjoy some special advantages created to encourage new entrants into the real estate market. To demystify the process so you get the most out of your purchase, I wrote this book which includes a step-by-step guide and most of the F.A.Q.
This book covers:
Do's and Don'ts While Buying a House
Finding your Perfect Realtor
Getting the Most from Your Home Inspection
...And much much more
Your new first house may be behind the corner
Are you ready?
Buying Your First Home: An Essential Home Buyer's Guide with Several Tips To Make this so Important Journey Easier (2020) (Paperback)