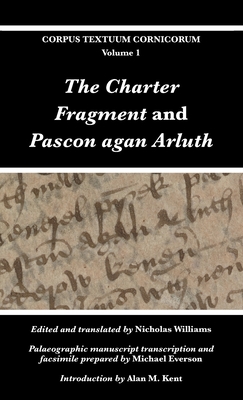 $47.95
Usually Available/Ships in 5-7 Business Days
This book is non-returnable.
Description
---
This volume presents two of the earliest pieces of Middle Cornish literature. The first, The Charter Fragment, is concerned with the question of marriage. It is only 41 lines in length and was probably part of a play. The second, Pascon agan Arluth 'The Passion of our Lord', is a magnificent poem of 259 stanzas composed c. 1375, which deals with the Passion, Crucifixion, and Resurrection of Christ.

Corpus Textuum Cornicorum is a series presenting edi­tions of all of traditional Cornish literature. The Cornish texts are offered in a normalized, Standard Cornish spelling, and are accompanied by a diplomatic transcrip­tion giving for the first time the text in its original orthography, as well as a new English translation based on the manuscript text. Each volume contains a literary introduction describing the content and its Cornish and European background.
The Charter Fragment and Pascon agan Arluth (Hardcover)