Crazy Sh*t in Asia: What Could Go Wrong? (Paperback)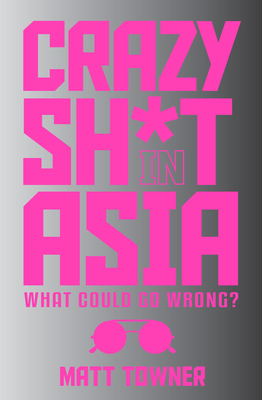 Description
---
Asia - exotic one day; dangerous the next.
Renown for cheap, offbeat adventures, Asia is abundant with amazing cuisine and welcoming people. But there is a dark, dangerous side to this top tourist destination.
Sinking Bintangs in Bali, riding an elephant in Thailand or cruising the Mekong in Cambodia - what could possibly go wrong?
Crazy Sh*t in Asia is a collection of hilarious, dangerous, nail biting, downright embarrassing and sometimes poignant tales of adventures that went horribly wrong that might encourage you to take the road less trekked on your next holiday - or not!
About the Author
---
Matt Towner graduated from University and went to San Diego to play rugby. That decision was always meant to be a life changer, but how much so, he could never have expected.

Matt played one season of rugby for San Diego and travelled most of America but that was just the beginning of his journey.

He then flew on to England where he planned to play rugby but a visit to a nightclub changed his life and he ended up travelling creating dance parties why leading a secret life as a 'Gem Dealing Gypsy'.

This was the title of his first book and the start of www.travellerstaleswriters. com, an online publishing house which allows travellers of all types and nationalities to share their stories and have them published.

Some of these stories changed people's lives. Perhaps they'll changed the lives of the readers just as much as they did for the writers.