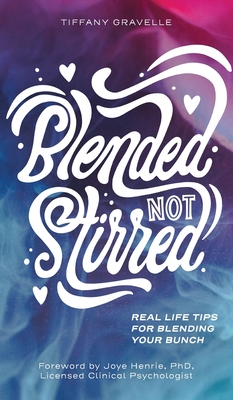 $19.95
Usually Available/Ships in 5-7 Business Days
This book is non-returnable.
Description
---
Blended Not Stirred, is an authentic and indispensable book that will ring familiar to any parent who has ever navigated the sometimes murky, sometimes exhilarating waters of blended parenting. Infused with real life, honest, and practical advice for blended parents who are at an earlier leg of their family's journey, Blended warns you of potential parenting hazards and where to forage for nourishment. The guidance is sound and provides important thematic values that can guide day to day blended parenting decisions.
Blended Not Stirred (Hardcover)