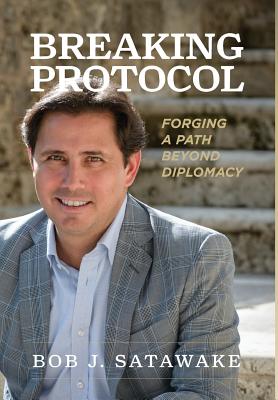 $22.99
Usually Available/Ships in 5-7 Business Days
This book is non-returnable.
Description
---
In 2013, Bob J. Satawake accompanied his husband, Ambassador James "Wally" Brewster, to the Dominican Republic for a historic and unnecessarily controversial tour of duty representing the United States. As the first gay diplomatic spouse in the Western Hemisphere, Bob received little, if any, guidance from the U.S. State Department on how to navigate his new role--leaving him little choice but to break the rigid protocols of diplomatic life. He experienced discrimination, homophobia, and outright hostility as he attempted to forge a new path in a conservative and religious country.
Bob's amazing and heartwarming story is about a regular guy who found himself catapulted onto the front lines of diplomacy on the world stage, and how he used kindness, love, humility, and diplomacy to overcome hate and intolerance.
Breaking Protocol: Forging a Path Beyond Diplomacy (Hardcover)