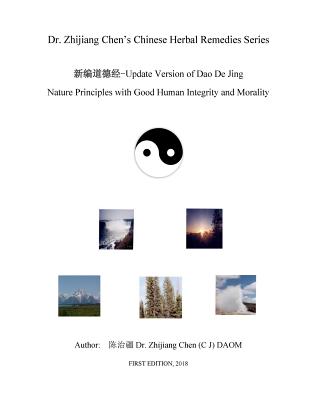 $57.50

Usually Available/Ships in 5-7 Business Days
This book is non-returnable.
Description
---
Updated version of Dao De Jing is using Chinese and English both languages in writing, enhances the correct part of simplifying and translation information; and corrects the incorrect piece of information. Categorize the Dao and De information, and categorize the De information as ordinary people, government officers, and medicine, military and miscellaneous. Discuss the Dao De's definition, relationship, functions, and purpose. Compare Lao Zi with Kong Zi differentiation, discuss of Dao De with religion's relationship. Enhance the Dao De Jing's function and meaning, and repair the Lao Zi's good reputation. Looking to treat illness culture's formulas and solution for human's illness spirit heart and soul energy condition.
Update Version of Dao De Jing - Nature Principles with Good Human Integrity (Paperback)