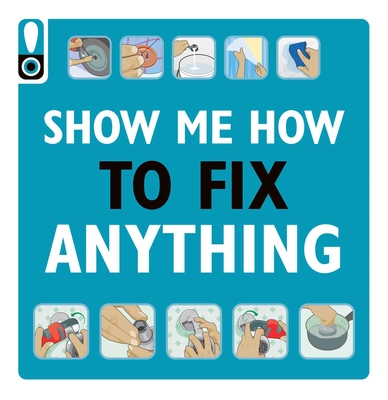 Description
---
Fix almost anything with this practical, accessible guide to Doing. It. Yourself.

Show Me How to Fix It offers the reader the same engaging style, focusing on how to fix, well, almost anything! Color-filled yet easily decipherable step by step instructions and infographics show you how to fix a flat tire, repair a broken glass, change your car's oil, and plenty more handy hints for daily DIY and more!

The Show Me How series have, since 2008, presented a new twist on the manual genre, with colorful infographics and amusing and interesting trivia to match the instruction it provides.

Packed with vibrant and instructive graphics, Show Me How to Fix Anything will ensure that you never have to hire a handyman again!
Show Me How to Fix Anything: Simply Everything You Need to Know: — from mixing cement to fixing a dent // Home Improvement and DIY tips // Automotive Car Tips // Home Repair // Handy Instructional Guide (Paperback)