Exposed: Humanity Craves Power (Paperback)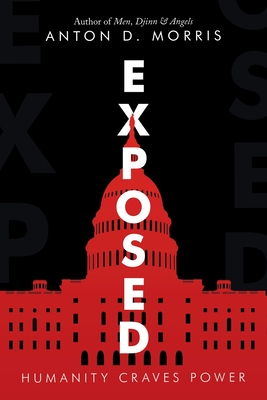 $26.24

Usually Available/Ships in 5-7 Business Days
This book is non-returnable.
Description
---
Rashin joined the others in the recitation they always said before they ate: "We are the invisible hand of justice, the caretakers of humanity, the voice of reason when the world becomes unreasonable." Rashin believed in those words. Anton D. Morris has concocted not only a swiftly-paced suspense churner, he has also constructed a compelling premise about people's lot in life-how they got where they are-and whether or not they have the wherewithal to change life as they know it. Pacific Book Review Rashin is part of a Black secret society. He has a daughter and two sons. Cassandra's a scrupulous lawyer. Jason runs an international company. Horus runs for President of the United States. Horus has wit, charm, voter's confidence, and a troubling family secret that an upstart journalist wants to Expose. Morris has created more here than just another political potboiler. His examination of black families' ties to one another challenges readers to think twice about their own deeply held convictions ... Morris deftly interweaves socioeconomic theory and good old-fashioned storytelling. He keeps readers involved to the very end or perhaps even longer. -Recommended by Premium US Review of Books.
About the Author
---
Anton spent most of his childhood on Chicago's south side. As a teen, he lived a suburban lifestyle, played on his high school sports teams, and developed an interest in politics. During his brief time involved with politics, Anton won the support of the local mayor and congressmen. He continues his involvement with school boards while enjoying matrimony in New Jersey. This comes after an adventurous life that involved the U.S. military, colleges athletics, high school coach, and schoolteacher. He is the proud father of five and enjoys history, theology, and metaphysics.