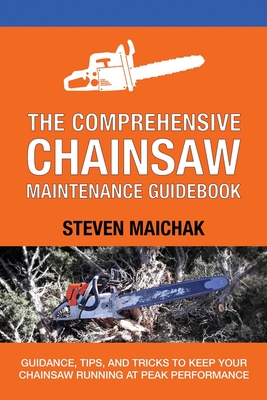 $11.44
Usually Available/Ships in 5-7 Business Days
This book is non-returnable.
Description
---
About this book: A chainsaw is arguably the most effective tool a person can use to fell trees and clear brush. They're effective, efficient, portable, and can be used in all types of settings. In short, chainsaws are the best teammate a sawyer can have when tasked with felling, bucking, and limbing trees. However, keeping a chainsaw running at its fullest potential requires a lot of attention to detail during routine maintenance. As Abraham Lincoln is quoted as saying, "give me six hours to chop down a tree and I will spend the first four sharpening the axe." Thankfully, we're now a far cry from resorting to axes to take down and process trees, but the principle still holds true. You have enough to worry about when operating your chainsaw. Your saw's maintenance shouldn't be one of them. The Comprehensive Chainsaw Maintenance Guidebook is your one-stop source for all the guidance, tips, and tricks you will need to properly maintain your chainsaw and keep it running at peak performance for years to come. About the author: Steven first learned the basic principles of chainsaw safety, operation, troubleshooting, and maintenance while on an AmeriCorps conservation crew. He went on to sharpen his saw skills while fighting wildfires as a lead sawyer on a fuels crew with the Bureau of Land Management. While with the BLM, he also gained valuable experience as a lead sawyer on a dedicated six-man saw team as part of a twenty-man hand crew. Steven is partial to the medium and larger displacement Stihl saws as those are what he used most during his work experience. His favorites are the full wrap MS 362, 044, and MS 461 models using 22-24" bars for their ability to cut through larger diameter fuels while still being relatively lightweight.
The Comprehensive Chainsaw Maintenance Guidebook: Guidance, Tips, and Tricks to Keep Your Chainsaw Running at Peak Performance (Paperback)