Waiting on God (Hardcover)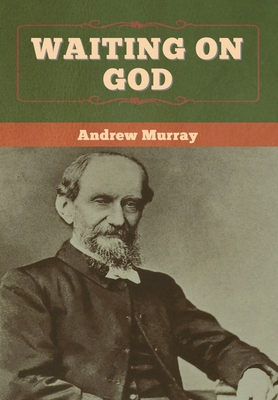 $22.95

Usually Available/Ships in 5-7 Business Days
This book is non-returnable.
Description
---
Andrew Murray (9 May 1828 - 18 January 1917) was a South African writer, teacher and Christian pastor. Murray considered missions to be "the chief end of the church".
Murray pastored churches in Bloemfontein, Worcester, Cape Town and Wellington, all in South Africa. He was a champion of the South African Revival of 1860.
In 1889, he was one of the founders of the South African General Mission (SAGM), along with Martha Osborn and Spencer Walton. After Martha Osborn married George Howe, they formed the South East Africa General Mission (SEAGM) in 1891. SAGM and SEAGM merged in 1894. Because its ministry had spread into other African countries, the mission's name was changed to Africa Evangelical Fellowship (AEF) in 1965. AEF joined with Serving In Mission (SIM) in 1998 and continues to this day. Through his writings, Murray was also a key Higher Life or Keswick leader, and his theology of faith healing and belief in the continuation of the apostolic gifts made him a significant forerunner of the Pentecostal movement. (wikipedia.org)