Massage for Pregnancy and Beyond: Simple, Soothing Touch for Before and After Baby (Paperback)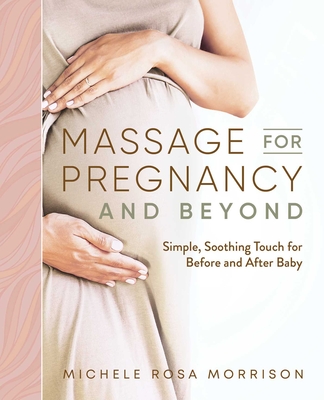 $16.99

Usually Available/Ships in 5-7 Business Days
Description
---
Soothing massage to support a mother before, during, and after birth
Pregnancy is an exciting and challenging time, and expectant mothers need all the physical and emotional support they can get. A massage from a partner or loved one can be a beautiful way to offer that support.
Massage for Pregnancy and Beyond
is your how-to guide for safe and comforting massage techniques that can be used by anyone looking to do something helpful and healing for a mom-to-be. You'll learn the basics of effective massage therapy, including simple sequences to relieve everything from sore feet and hip tension to supporting a woman through the remarkable event that is birth.
Massage for Pregnancy and Beyond
features:
Advice for the entire journey—Understand the changes mom's body is undergoing during each trimester of pregnancy, as well as labor and the postpartum phase.
No experience required—Simple instructions ensure you can easily learn techniques to soothe, calm, and support a pregnant loved one.
A closer connection—Discover the beauty of healing touch to provide comfort, safety, and bonding for mom, baby, and partners.
Learn how pregnancy massage can help loved ones connect on the journey of bringing a new life into the world.
About the Author
---
Michele Rosa Morrison has spent many years working with mothers as a bodyworker, birth and postpartum doula, sex educator, pelvic health specialist, belly dance instructor, and nonviolent communication mentor. Her experience gives her a unique perspective on the struggles that women encounter during the motherhood journey, and how they can find power in their own bodies.
Praise For…
---
"In her book, Massage for Pregnancy and Beyond, Michele guides us in nurturing a mother's body through our first language of touch. I can't imagine a better gift for a mother than to honor her body through pregnancy and beyond with these tools and this book." —Tami Lynn Kent, author of Wild Feminine, Wild Creative, and Mothering from Your Center