The Microdosing Guidebook: A Step-by-Step Manual to Improve Your Physical and Mental Health through Psychedelic Medicine (Guides to Psychedelics & More) (Paperback)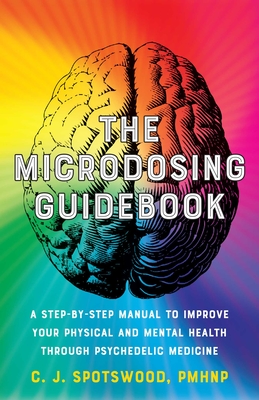 Description
---
Learn about the history, research, and helpful effects of microdosing psychedelic medicines like psilocybin, LSD, ecstasy, and more with this combination manual and workbook.
Microdosing, or taking between 1/10th and 1/20th of the normal dose of a psychedelic drug is the latest way to improve performance, stave off chronic pain, and alleviate a variety of other ailments like anxiety and depression. Unlike a psychedelic trip, microdosing does not alter your mental status or interfere with day-to-day life. Part handbook and part workbook,
The Microdosing Guidebook
is your ultimate reference for safely using psychedelic medicine. Inside you'll find:
The most up-to-date research on psychedelics
A complete history of psychedelics and their medicinal uses
How to find the correct dose for your unique body and situation
A place to track your experiences and improvements
And much more!
Whether you have experience with psychedelics or are simply curious to learn more,
The Microdosing Guidebook
has everything you need to get started on your healing journey.
About the Author
---
C. J. Spotswood, PMHNP, is an advanced practice registered nurse practitioner and educator specializing in psychiatric mental health. Originally from New York and now living in Maine, C. J. is a third-generation nurse and has over 20 years of psychiatric nursing experience. C. J. has presented on the application of psychedelics for mental health conditions and their safety concerns both nationally and internationally.