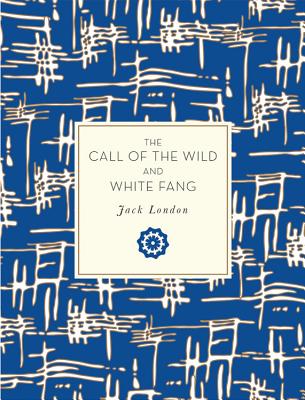 Description
---
The Call of the Wild and White Fang two American classics by Jack London, now together in The Call of the Wild and White Fang.
The Call of the Wild (1903) and White Fang (1906) are two classic American adventure novels depicting the evolution of two dogs in the wild. The novels are in fact mirror images of one another, as Call of the Wild depicts Buck's journey from domestic to wild dog, while White Fang recounts White Fang's transformation from wild beast to domestic companion. Both convey powerful themes of redemption and survival that continue to affect readers even today.
These beautifully written stories, not together in one highly produced volume, are a perfect addition to any young adult's library. Anyone with a taste for adventure, loves the outdoors or camping, or spends time day dreaming about living self-sufficiently will be enamored by these adventure stories. This elegantly designed clothbound edition features an elastic closure and a new introduction by Kenneth Brandt.
About the Author
---
Jack London (1876-1916) was an American novelist and journalist best known for his novels White Fang, The Call of the Wild, The Sea Wolf, and his semi-autobiographical Martin Eden. London was also an active socialist, and was frequently sought after to deliver lectures on the subject. As a short story author he was also quite successful, having written hundreds of short stories in addition to his fifty fiction and nonfiction novels.
Kenneth Brandt received his Ph.D. from Florida State University and is a professor at the Savannah College of Art and Design. He is also editor of The Call: The Magazine of the Jack London Society.
The Call of the Wild and White Fang (Knickerbocker Classics) (Paperback)