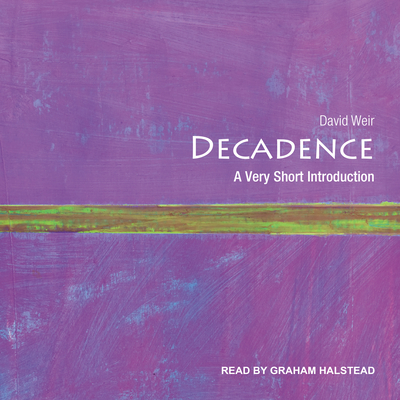 $29.99
Usually Available/Ships in 5-7 Business Days
This book is non-returnable.
Description
---
The history of decadent culture runs from ancient Rome to nineteenth-century Paris, Victorian London, fin de siecle Vienna, Weimar Berlin, and beyond. The decline of Rome provides the pattern for both aesthetic and social decadence, a pattern that artists and writers in the nineteenth century imitated, emulated, parodied, and otherwise manipulated for aesthetic gain. What begins as the moral condemnation of modernity in mid-nineteenth century France on the part of decadent authors such as Charles Baudelaire ends up as the perverse celebration of the pessimism that accompanies imperial decline. This delight in decline informs the rich canon of decadence that runs from Joris-Karl Huysmans's Rebours to Oscar Wilde's The Picture of Dorian Gray. In this Very Short Introduction, David Weir explores the conflicting attitudes towards modernity present in decadent culture by examining the difference between aesthetic decadence-the excess of artifice-and social decadence, which involves excess in a variety of forms, whether perversely pleasurable or gratuitously cruel. Such contrariness between aesthetic and social decadence led some of its practitioners to substitute art for life and to stress the importance of taste over morality, a maneuver with far-reaching consequences.
Decadence: A Very Short Introduction (Compact Disc)