The Big Book of Roblox: The Deluxe Unofficial Game Guide (Hardcover)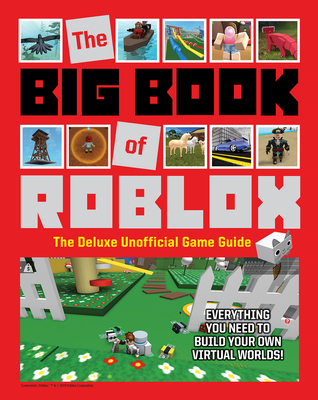 $19.95

Usually Available/Ships in 5-7 Business Days
Description
---
With over 90 million monthly users and counting, Roblox is one of the most popular games on the planet! The Big Book of Roblox helps players get the most out of this dynamic sandbox game. Packed with tips, hints, and hacks, this complete, up-to-date guide covers basic strategy as well as advanced tricks and is
essential reading for anyone who wants to play like a pro.

Topics covered include navigation, combat, trading, and mini games—accompanied by over 100 full-color gameplay photos. Additional chapters focus on building mode, popular in-game experiences, and even a look behind the scenes. Take your creations to new levels and maximize the value of your playing time with The Big Book of Roblox!
About the Author
---
Triumph Books is a leader in quality and innovation in sports publishing and also publishes pop culture and current events books. They are based in Chicago.