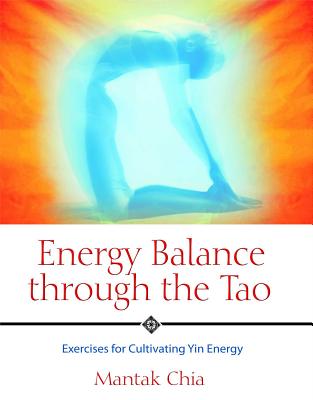 $18.00

Usually Available/Ships in 5-7 Business Days
Description
---
An introduction to the ancient Taoist exercise system of Tao Yin

• Includes 45 fully illustrated exercises that promote flexibility, strength, and balance in one's physical, mental, and spiritual energy

• Addresses the health needs of the musculoskeletal system and the unique physical stresses of a modern urban lifestyle

In the Western world, exercise focuses mainly on physical fitness and developing muscular strength. In the East, exercise systems balance fitness practices for the body, mind, and spirit. This balance is strongly emphasized in the Taoist system of Tao Yin, one of the oldest and most diverse forms of exercise in China. Tao Yin focuses on creating balance between internal and external energies and revitalizing the body, mind, and spirit with a combination of strength, flexibility, and internal energy exercises. Its ultimate goal is for the practitioner to become pure, responsive, and full of energy, like a child.

In Energy Balance through the Tao, Master Mantak Chia introduces 45 fully illustrated Tao Yin exercises to Western readers. He explains the history behind the practice and its connections to other complementary Chinese exercise forms, such as tai chi. In this book Chia focuses on the lying and sitting positions of Tao Yin, which improve health and structural alignment and, once mastered, strengthen movements and postures in standing positions. The benefits of these remarkably simple exercises include harmonizing chi, developing strength and flexibility through tendon stretching, relaxing the abdominal muscles and the diaphragm, releasing toxins through the breath, and training the "second brain" in the lower abdomen to coordinate and direct these processes.
About the Author
---
A student of several Taoist masters, Mantak Chia founded the Healing Tao System in North America in 1979 and developed it worldwide as European Tao Yoga and Universal Healing Tao. He has taught and certified tens of thousands of students and instructors from all over the world and tours the United States annually, giving workshops and lectures. He is the director of the Tao Garden Health Spa and the Universal Healing Tao training center in northern Thailand and is the author of 50 books, including Taoist Foreplay, Inner Smile, Cosmic Fusion, Sexual Reflexology, and the bestselling The Multi-Orgasmic Man.
Praise For…
---
"A superb supplement to exercise and health regimens, offering ideal exercises for warm up and cool down during workouts."
— The Midwest Book Review, Nov 2005

"This book is recommended for those who are comitted to the integration of their full beings. No half beings need apply."
— Jennifer Hoskins, New Dawn, Sept-Oct 2006
Energy Balance through the Tao: Exercises for Cultivating Yin Energy (Paperback)