Earthing (2nd Edition): The Most Important Health Discovery Ever! (Paperback)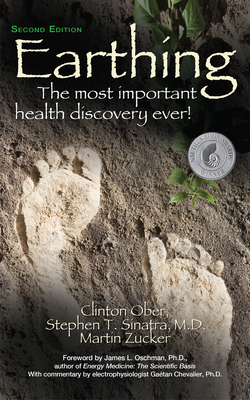 $22.99

Usually Available/Ships in 5-7 Business Days
Description
---
'Earthing' introduces readers to the landmark discovery that living in contact with the Earth's natural surface charge - being grounded - naturally discharges and prevents chronic inflammation in the body. This effect has massive health implications because of the well-established link between chronic inflammation and all chronic diseases, including the diseases of aging and the aging process itself.
*This book contains black-and-white text.
About the Author
---
Clinton Ober started as a cable TV salesman in Billings, Montana, and rose to become a leader in the industry, forming Telecrafter Corporation, the largest provider of cable marketing and installation services in the United States.