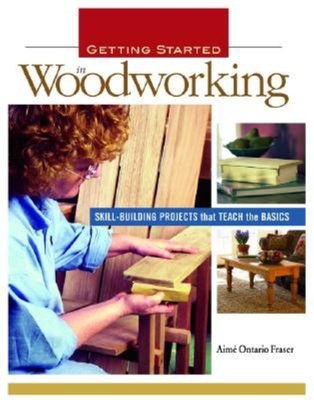 $19.95
Email or call for price.
Description
---
While this book was written for any beginning woodworker, it has a special appeal for women. The projects, based on popular items found in fashionable stores and catalogs, are attractive, relatively simple to build, and have obvious appeal. And they are far less expensive to build than to buy. Each project is graded from simplest to most difficult, with each one teaching a set of skills that build on the skills learned in previous projects.
The book is written in a friendly, encouraging tone and includes not only a wealth of practical information, but also humorous tales of woodworking misadventures aimed at relieving beginners' worry about making mistakes.
Getting Started in Woodworking: Skill-Building Projects That Teach the Basics (Paperback)