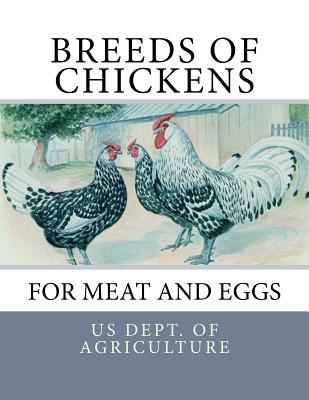 $9.19

Usually Available/Ships in 5-7 Business Days
This book is non-returnable.
Description
---
This 1954 US Department of Agriculture publication is the latest in our Chicken Breeds Series. This volume is entitled "Breeds of Chickens For Meat and Eggs" in 1954. With descriptions, traits, weights and other pertinent information on such breeds as Plymouths, Wyanodottes, New Hampshires, Rhode Islands, Jersey Giants, Buckeyes, and many, many more, this short and to-the-point chicken breed book will be a great addition to your library of self-reliance titles. With so many things to worry about regarding the quality and safety of the food we eat and feed our families, raising you own healthy, clean meat and eggs gives you a couple of less things to worry about. This book will help you on the road to that achievement. Note: This edition is a perfect facsimile of the original edition and is not set in a modern typeface. As a result, some type characters and images might suffer from slight imperfections or minor shadows in the page background.
Breeds of Chickens for Meat and Eggs (Paperback)