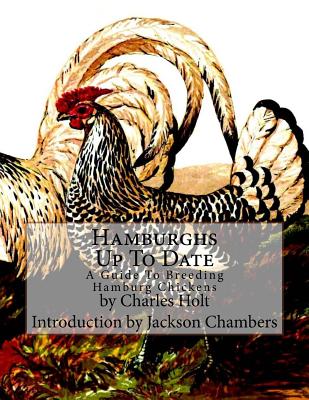 $12.64

Usually Available/Ships in 5-7 Business Days
This book is non-returnable.
Description
---
This special re-print edition of Charles Holt's book "Hamburghs Up To Date" contains a treasure trove of information on the legendary Hamburg chicken breed. Written in 1907 by one of the great masters of this breed, the rarity of original copies has brought forth the demand for this much needed reprint of this important historic work on Hamburg Chickens. Included in this short text are the fine details on the keeping and breeding of these birds for pleasure, egg production purposes or for exhibition. Chapters include The Origin and History of the Hamburg Fowl, General Characterics of Hamburgs, The Breeding of Silver Spangle Hamburgs, Golden Spangle Hamburgs, Silver Pencil Hamburgs, Golden Pencilled Hamburgs, Black Hamburgs, From The Shell to the Show Pen, Colour Feeding and the Standard of Perfection of the Hamburg owl. One of the only books of its kind. Note: This edition is a perfect facsimile of the original edition and is not set in a modern typeface. As a result, some type characters and images might suffer from slight imperfections or minor shadows in the page background.
Hamburghs Up To Date: A Guide To Breeding Hamburg Chickens (Paperback)