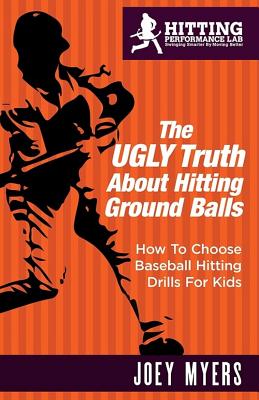 $11.44
Usually Available/Ships in 5-7 Business Days
This book is non-returnable.
Description
---
"If you're 10 years old and your coach tells you to get on top of the ball...tell him NO." - Josh Donaldson, 2015 AL MVP, 3-Time All-Star, Toronto Blue Jays "I do have a little bit of lift to my swing. Everybody swings different. When I get my best swing off, it's a line drive or it's in the air. If it's on the ground, it's not my best swing." - Nolan Arenado, 2-Time All-Star, Colorado Rockies Primarily Teaching Baseball Hitting Drills For Kids To Hit Ground Balls Is Idiotic & DOES NOT Make Sense The objective of this book is to guide coaches in picking "effective" drills to help kids get the ball in the air. In other words, this book will teach you HOW TO fish. CAUTION: this is a RANT to end all rants, REVEALING the ugly truth about teaching hitters to consistently hit ground-balls. You're in for a wild ride, so please proceed with caution... This book addresses the following objectives coming from pro ground-ball hitting coaches: -How many games they've won with grounders, -How fielding percentage is way lower than fly-balls, -That it's much easier to catch a fly ball, -How great outfielders track fly balls, -How more can go wrong with the defense keeping the ball on the ground (can't get a bad hop in the air ), -If their team hit more grounders, then they'd score more runs, -How some of the most winningest coaches in college baseball history, Gordie Gillespie and Augie Garrido as examples, stress keeping the ball on the ground to their hitters, -How you HAVE TO TEACH a 5'6", 135-pound High School hitter to hit the ball on the ground because his batted ball distance maxes out at 250-feet And, -How even pro coaches and "great hitting instructors" never promote hitting fly-balls. By the end of this ground-ball RANT, you'll either be convinced getting the ball in the air is the most effective way to score runs (line drives are balls in the air by the way), OR you're being willfully ignorant, in which case, there's NO hope for you. What I do know for sure is, you'll continue to get beat on the ball field. DO NOT read this book if you believe great hitters cannot be made, and are just born. ENJOY.
The UGLY Truth About Hitting Ground-Balls: How To Choose Baseball Hitting Drills For Kids (Paperback)