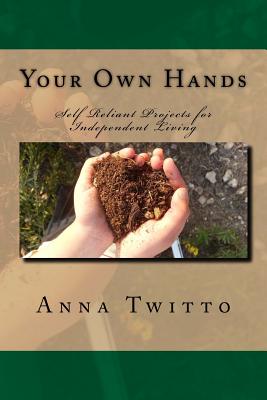 $10.34
Usually Available/Ships in 5-7 Business Days
This book is non-returnable.
Description
---
Many would like to take a step towards becoming more self-reliant but don't know where to begin. Others are theoretically interested in the idea but aren't sure it's realistic. In this book Anna Twitto, an Israeli nutritionist and simple living enthusiast, outlines some of the steps that can be taken by people wishing to reduce their dependence on mass production and paid services. From practical topics such as keeping livestock and home maintenance to discussing sustainable communities and alternative economy, Your Own Hands brings forward a refreshing point of view for those who aim to pave their own way in a consumerism-centered culture. Inside you will find: - Advice for newbie gardeners and backyard flock owners; - Tips for a basic healthy diet with minimum time and budget investment; - Insight on DIY building and home maintenance; - Tips for simple living with children; - Natural health, beauty and household recipes; And much, much more.
About the Author
---
Anna Twitto is a clinical nutritionist whose interest in real food grew into love of sustainable living, simplicity and resourcefulness. Together with her husband and three children, Anna lives on a plot of land in Israel, where she gardens, keeps a flock of backyard chickens and exercises the creativity of making a little go a long way. Anna is passionate about attachment parenting, home education and artisan crafts.
Your Own Hands: Self Reliant Projects for Independent Living (Paperback)