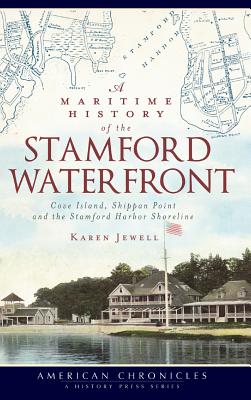 $31.99
Usually Available/Ships in 5-7 Business Days
This book is non-returnable.
Description
---
Sailors, soldiers, rum chasers, sub chasers and yachters have tied up in Stamford Harbor since the 1640s. The history of this Connecticut waterfront is as diverse as the people who have walked its docks, and columnist and former dockmaster Karen Jewell takes readers through its maritime history, landmarks and unforgettable characters. Jewell explores the history of such institutions as the Stamford Yacht Club and Yacht Haven, now Brewer's Marina, which have anchored premier yachters like William F. Buckley Jr., Harry Connick Jr. and the Forbes family to Stamford. Come aboard for a journey through time and sea, and learn how the Stamford waterfront transformed from a Native American settlement to the bustling port and destination it is today.
A Maritime History of the Stamford Waterfront: Cove Island, Shippan Point and the Stamford Harbor Shoreline (Hardcover)