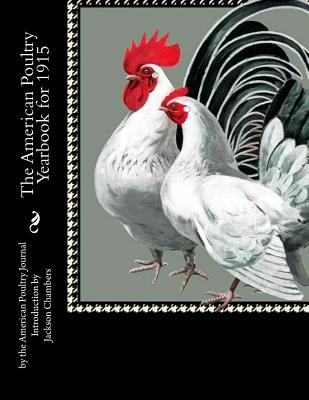 $28.74
Usually Available/Ships in 5-7 Business Days
This book is non-returnable.
Description
---
This special re-print edition of the American Poultry Journal's book "The American Poultry Yearbook" offers an extensive look into the breeding and raising of Poultry in the United States a century ago. Written in 1915, this classic work contains an extensive amount of information on poultry. No starting or expert chicken keeper should be without the knowledge contained in this small book. Chapters include American Breeds of Poultry on Our Side of the Pond, Conditioning Birds For the Showroom, The Correct Weight For Poultry Bred to Standard, Ecto-Parasites of Poultry, Encyclopedia Ffor Poultry People, Feeding From Shell to Maturity, Figuring the Cost of Egg Production, Poultry First Aid, Home Inventions for the Poultry Coop, How to Kill and Bleed Poultry For Table Use, How To Sell Poultry by Mail, Line Breeding, History of the Mottled Anconas, Origin of the Silver Campines, The Lakenvelders, Blue Opringtons, Origin of Single Comb Buff Orpingtons, Single Comb White Opringtons, Origin and History of the Rhode Island Reds, The Barred Plymouth Rocks, Origin of the White Plymouth Rocks, Partridge Wyandottes, The White Wyandotte, The Poultry Business Thirty Five Years Ago, Poultry Houses For Winter, The Poultryman's Medicine Cabinet, Pure Air For Poultry, Raising Geese, The Story of a One Acre Farm, Successful Poultry Raising on the Farm, Summer Eggs, The Value of Inbreeding, What the Science of Genetics Has Done for the Poultryman and much more. Nearly 500 pages of hard to find information on raising poultry. Also included are extensive show results, historical photographs and old breeder's advertisements, making this work a truly historic treasure for the beginning and serious poultry keeper. Note: This edition is a perfect facsimile of the original edition and is not set in a modern typeface. As a result, some type characters and images might suffer from slight imperfections or minor shadows in the page background.
The American Poultry Yearbook for 1915 (Paperback)