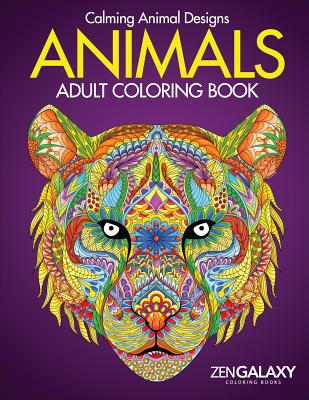 $6.87

Usually Available/Ships in 5-7 Business Days
This book is non-returnable.
Description
---
Calming Animal Designs to Color the Stress Away
More than 50 One Sided High Quality Designs
We have done our best to create a well rounded art therapy coloring book with various types of animals for you to color. There are different levels of intricacy - from middle complexity to high.
Inside you will find: Cats Birds Loins & Tigers Creatures of the Sea ...and much more
Order Your Copy and Color Yourself Calm.
Animals: Adult Coloring Book: Calming Animal Designs (Paperback)