My Ántonia (Paperback)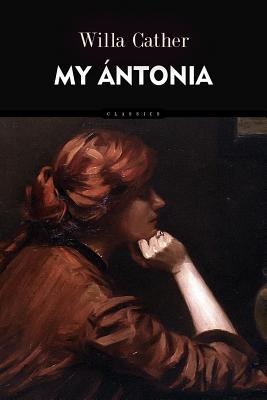 $11.49

Usually Available/Ships in 5-7 Business Days
This book is non-returnable.
Description
---
My ntonia, published in 1918, is the most famous work of American novelist Willa Cather. The novel takes the form of a fictional memoir written by Jim Burden about an immigrant girl named ntonia with whom he grew up in the American West. Cather, like her character Jim, moved to Nebraska when she was ten years old, and she bases many of the events, characters, and settings of the novel on her own childhood experiences. The novel forms a sort of "trilogy" with two other prairie novels by Cather, O Pioneers (1913) and The Song of the Lark (1915). For its time and context, My ntonia pushed the boundaries of traditional literature. First, its narrative structure is mainly built from episodes and anecdotes rather than a continuous storyline - Cather thinks nothing of jumping twenty years ahead in between chapters. For this reason, the novel is sometimes considered a modernist work (see "Genre" for more). My ntonia also blurs gender barriers. To begin, the novel is written by a woman but told through the eyes of a male narrator. Additionally, the characters in the story break from stereotypical gender roles - the women are strong, athletic, and active, while the men are generally passive and weak. Interestingly, while studying at the University of Nebraska, Cather herself used to wear men's clothing and go by the name "William." Cather was also nontraditional in her choice of subject matter. Unlike many of her contemporaries, Cather chose to write about everyday people in the American West. My ntonia focuses on the lives and concerns of average Nebraskans, including European immigrants - the kind of people that Cather grew up around. As a result, the novel provides modern readers a glimpse into the lives of the early white settlers of the American West.