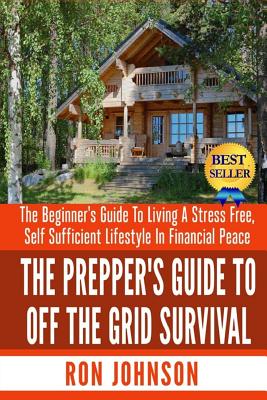 $8.61

Usually Available/Ships in 5-7 Business Days
This book is non-returnable.
Description
---
Have you dreamed of leaving your fast-paced, high stress world for one that is more laid back? Do you want to leave behind the financial hardships of working day in and day out and barely making enough to put food on the table? If you answered yes, living off the grid is the answer Getting off the grid and transitioning to a self-sustaining lifestyle that gives you financial freedom is one way for you to enjoy life more. Learning how to grow your own food and living without some of the luxuries in life will give you financial peace of mind without destroying your quality of life. When you make the leap to going off the grid and relying only on the sun for your energy needs, you are making a conscious choice to do something good for the environment and your bank account. Raising livestock on your own land is one way to ensure your food is healthy as well as extremely cheap The satisfaction of knowing you can provide for yourself without relying on city and government services is worth every penny of the initial investment to go off the grid. This book will help you make decisions about what you need to go off the grid and thrive.
The Prepper's Guide To Off the Grid Survival: The Beginner's Guide To Living the Self Sufficient Lifestyle In Financial Peace (Paperback)