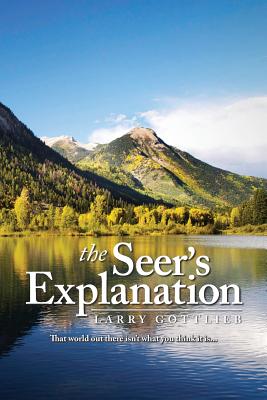 $11.49
Usually Available/Ships in 5-7 Business Days
This book is non-returnable.
Description
---
For anyone who has ever tried to understand what it is to be a human being, the quest for this fundamental kind of knowledge has always been grounded on a few basic, but hidden, assumptions. Foremost among these unquestioned predicates is the existence of the world as a given, a backdrop against which our thoughts and actions are given focus. Rarely in the philosophical literature has anyone questioned this idea, that the world exists whether we are here to experience it or not. This basic, largely unquestioned assumption gives rise to a need for thinkers to explain how consciousness arises from the basic building blocks of which the world consists. Drawing on his background in physics and decades of non-traditional study, Gottlieb asks what happens if you reverse this inquiry, and start from the premise that consciousness exists whether or not there is a world to perceive. After all, every interpretation of quantum mechanics, the foundation of modern physics, is based on observation, and observation requires the existence of consciousness. In the process of this inquiry, he proposes a radically different explanation for the existence of the world and of our relationship to it. Because the Seer's Explanation is constructed on the mirror image of the most fundamental assumption underlying the traditional explanation, it is no wonder that this new explanation leads to radically different conclusions regarding what a human being is, what is possible for individuals and their societies, and the relationship humans have with the universe itself.
About the Author
---
Larry Gottlieb completed his undergraduate work in physics at the Massachusetts Institute of Technology in 1967, and he completed his master's degree in X-Ray astronomy at the University of California, San Diego, in 1969. After participating actively in the anti-Vietnam War movement in San Diego, he moved to Aspen, Colorado in 1970 and began a 20-year career in the music business. He currently works as a technical consultant to individuals and small businesses. In 1972 he began to inquire into the nature of consciousness and its relationship to the world we live in. Two years later an incident occurred that forever altered his view of these topics, and since then he has endeavored to explain that shift in perspective. The Seer's Explanation represents the current state of that effort, though the inquiry itself is, and always will be, ongoing. You are invited to contact him with your questions and comments at www.theseersexplanation.com using the form provided and to check the "conversational blog" on the website for additional comments and answers to questions that have been submitted.
The Seer's Explanation (Paperback)