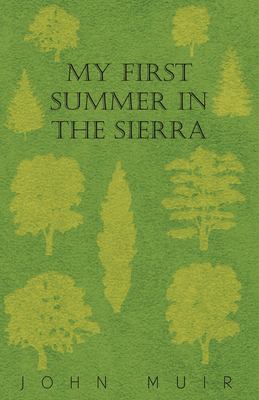 $20.79

Usually Available/Ships in 5-7 Business Days
This book is non-returnable.
Description
---
This antiquarian volume contains John Muir's 1911 travel book, "My First Summer in the Sierra". After the American Civil War, John Muir assembled a group of shepherds to drive a large flock of sheep to Yosemite National Park. In 1911 he published this account of the experience, which would encourage many people to visit the Yosemite region and become a seminal piece of environmentalist literature. The contents include: "Through the Foothills with a Flock of Sheep", "In Camp on the North Fork of the Merced", "A Bread Famine", "To the High Mountains", "The Yosemite", "Mount Hoffman and Lake Tenaya", "A Strange Experience", "The Mono Trail", etcetera. John Muir (1838 - 1914), was a Scottish-American writer, naturalist, and pioneering advocate of American wilderness preservation. We are republishing this book now in an affordable, modern, high-quality edition - complete with a specially commissioned new biography of the author.
My First Summer In The Sierra (Paperback)