Little Worlds (Hardcover)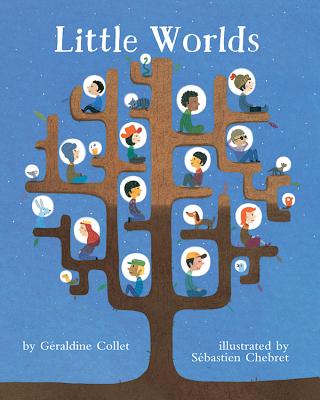 $16.99
Usually Ships in 1-5 Days
Description
---
Everybody has their own little world...
Pablo likes singing with the birds up in his treehouse, Frank and Melvin build fantastic mystery machines, and Clara dreams of faraway planets and galaxies...
Where is your little world?
A little world is any place where a child's imagination is free to blossom. Where is your child's little world? A treehouse, a fort made of blankets, a playground? Little Worlds shows a diverse group of children in their own self-constructed little worlds as they explore and play freely, develop their identity, and learn to understand others.

Includes a Note to Parents and Caregivers by Julia Martin Burch, PhD, with more information on ways to encourage your child's imagination and identity, while also fostering a sense of empathy for others.
Explore Booksellers Swag
Support Explore by buying our swag.