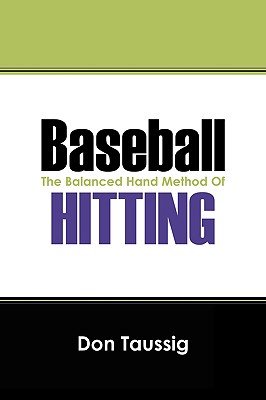 Email or call for price
Usually Available/Ships in 5-7 Business Days
This book is non-returnable.
Description
---
Don Taussig Helps You To Understand Why "It's All In The Hands" From little leaguers to high schoolers, college hopefuls to the pros, this book is a must read for all baseball players and their coaches who want to learn proper hand usage for faster bat speed. Ex major leaguer and present day hitting coach Don Taussig explains in a simple and detailed manner: The roles and proper use of each hand toward a balanced swing A unique flexible grip for faster bat speed Physical and mental conditions necessary for acquiring that all important "feel" in the hands that puts hitters "in the groove" How to avoid or overcome a hitting slump by keeping your hands in balance And much more to help you understand why "It's All In The Hands.
Baseball: The Balanced Hand Method Of Hitting (Paperback)