The Book of Chuang Tzu (Paperback)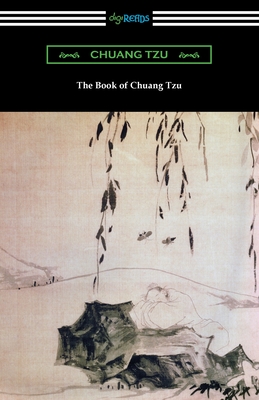 $14.99

Usually Available/Ships in 5-7 Business Days
This book is non-returnable.
Description
---
"The Book of Chuang Tzu" is an ancient and important Chinese spiritual text dating from the 4th century BC. Together with the "Tao Te Ching", "The Book of Chuang Tzu" is a an important foundational text for the Taoist philosophy. Notable for its stark difference with the Chinese philosophy of Confucius, Taoism does not encourage one to live a strict life according to a rigid set of principles, but rather values following a more flexible path that can adapt to the irregular rhythms of life, or the "way". Scholars believe that some of "The Book of Chuang Tzu" was written by Chuang Tzu himself, a minor official during the Warring States period of Chinese history who attracted national attention with his brilliant prose and poetry. Chuang Tzu's work has withstood the test of time with its humorous and clever anecdotes, its lyrical and poetic observations of the natural world, and its startlingly wise insight into human nature. With an emphasis on living a less human-focused life that is more in tune with nature, "The Book of Chuang Tzu" had a profound influence on the development of Zen Buddhism and continues to be a source of guidance and wisdom to countless readers the world over. This edition is printed on premium acid-free paper and follows the translation of Herbert A. Giles.