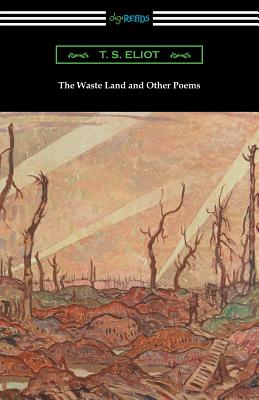 $5.99

Usually Available/Ships in 5-7 Business Days
This book is non-returnable.
Description
---
Loosely based on the Arthurian legend of the Holy Grail and the Fisher King, "The Waste Land", which first appeared in 1922, is a landmark work of Modernist poetry. Containing hundreds of allusions and quotations from other works, "The Waste Land" is marked by a disjointed structure which moves between voices and imagery without a clear delineation for the reader, a hallmark of Modernist literature. Arguably Eliot's most famous work, the theme of the poem, as the title would suggest, is ultimately a dire one, of disillusionment, despair, and death. Also included in this collection is "The Love Song of J. Alfred Prufrock" a work which preceded "The Waste Land" having been first published in 1910. Regarded as the beginning of Eliot's influential period, "Prufrock" was considered idiosyncratic at first but with time has been recognized as an important shift in poetry from the Romantic era to the Modernist one. "The Wasteland and Other Poems", which includes an additional twenty-three poems, collects some of the most pivotal works of the Modernist literary movement, which would establish Eliot as one of the most important poets of the 20th century. This edition is printed on premium acid-free paper.
The Waste Land and Other Poems (Paperback)