F**k Flying: 101 eco-friendly ways to travel (Hardcover)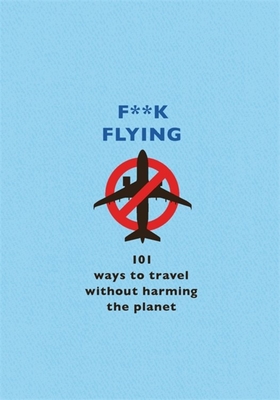 $15.99
Special Order - Subject to availability, call or email to order
Description
---
This book will show you all the ways YOU can change how you travel to help save the planet.

As we come out of lockdown, many of us are thinking about getting out of the house and going on holiday but it's never been more important to think about how we get from A to B. Packed with 101 tips and tricks to reducing your carbon footprint when you're on the go, this practical little book shows that everybody can do something to protect our environment. From how you travel to work, head to the shops, go on holiday and more, this book is a must-read for everyone.

Why do we need to act now? Aviation alone accounts for at least 2% of global carbon emissions and an economy-class return flight from London to NYC emits the equivalent CO2 of 11% of the average annual emissions of someone in the UK. We can all make a change and contents includes:

- EVERYDAY TRAVEL (including commuting, shopping and getting around)
- PLANNING (how to plan an eco-friendly holiday)
- PACKING (savvy tips to pack with the planet in mind)
- TO FLY OR NOT TO FLY? (lots of alternatives to flying)
- WHEN YOU GET THERE (how to be a green tourist)

No change is too small to make a difference.