IMMORTAL X-MEN BY KIERON GILLEN VOL. 2 (Paperback)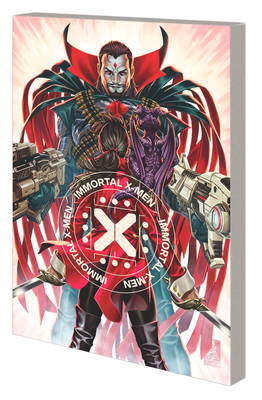 Other Books in Series
This is book number 2 in the IMMORTAL X-MEN series.
Description
---
Judgment comes, courtesy of the Eternals…and the Quiet Council grows suspiciously quiet. With one notable exception: Do you think a man devoted to Hellfire cares one jot? Let's find out! Plus, even if you're the heart of the X-Men, there are days you just want to tear out other people's hearts. Judgment day is one of them. What extreme steps will Nightcrawler take in the name of the Spark? Collecting IMMORTAL X-MEN (2022) #7-10.
About the Author
---
An award-winning critic and journalist, Kieron Gillen wrote for organizations such as PC Gamer, The Guardian, Rock, Paper, Shotgun and WIRED before turning his attention to comics. His previous credits include the critically lauded Phonogram with frequent creative partner Jamie McKelvie, as well as Thor, S.W.O.R.D. and Generation Hope. Gillen relaunched two long-standing Marvel series in Uncanny X-Men and Journey into Mystery before again teaming with McKelvie for an acclaimed take on Young Avengers. Gillen turned his attention to Iron Man for Marvel NOW! and proved the perfect scribe to put carefully chosen words into the mouth of a legendary Star Wars villain in Darth Vader. Gillen introduced Doctor Aphra into the galaxy far, far away in those pages, and continues her adventures in her own series.