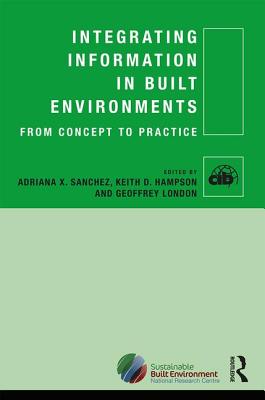 $155.00
Email or call for price.
Description
---
In an increasingly globalised built environment industry, achieving higher levels of integration across organisational and software boundaries can lead to improved economic, social and environmental outcomes. This book is the direct result of a collaborative global network of industry and academic researchers spread across nine countries as part of CIB's (International Council for Research and Innovation in Building and Construction) Task Group 90 (TG90) Information Integration in Construction (IICON).
The book provides a broad view of some of the opportunities and challenges brought by integrating information across organisational and system boundaries in the built environment industry. Chapters cover a large range of topics and are separated into three sections: resources, processes and added value. They provide a much-needed international perspective on a current global evolution in the industry and present leading original research and valuable lessons for researchers, industry practitioners, government clients and policy makers across the industry.
Key features include:
a broad range of topics that are not covered elsewhere in the literature;
contributions from a diverse group of industry research leaders from across the globe;
exemplar case studies providing real-world examples of where information integration has been a key factor for success or lack thereof has been at the root cause of failure;
an analysis of future priority areas for research and development investment as well as their strategic implications for public and private decision-makers; the book will deliver innovation in best practice methodology for information sharing across disciplines and between the design, construction and asset management sectors.
About the Author
---
Adriana X. Sanchez is currently a research associate at the Australian Sustainable Built Environment National Research Centre and a PhD Candidate at the University of New South Wales through the Cooperative Research Centre for Low Carbon Living. She is one of the coordinators of the CIB Task Group 90: Information Integration in Construction. Keith D. Hampson is CEO of the Australian Sustainable Built Environment National Research Centre, and Professor of Construction Innovation at Curtin University, Australia. He has a Bachelor of Engineering with Honours and an MBA from Queensland University of Technology (QUT) and a PhD in Civil and Environmental Engineering from Stanford University, USA.Geoffrey London currently works at the University of Western Australia. He served as Government Architect for the last 13 years in Victoria and Western Australia; this is a role that nourishes the production of well-produced sustainable buildings.
Integrating Information in Built Environments (Hardcover)